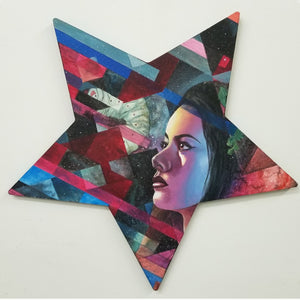 Dimensions: 17" x 1.5"
Acrylic & Oil on Baltic Birch Star Wood Panel
FIRE SALE NOTES:
Top edge painted black showing no soot staining. Smell removed and art is otherwise restored to its original condition. The rest of the artwork is unaffected.

Due to Winter St. arson fire bomb, some works are discounted for minor effects remaining of soot staining to the top edge of works. Only a few suffered damage to the front face of the art. Your support helps me rebuild.
Also please consider joining my patreon starting at the price of a cup of coffee:
https://www.patreon.com/vincentfink