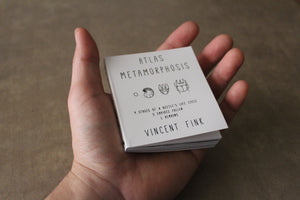 This zine-style storybook takes you through the dreams of a larva as he slips off into a cocoon and dreams of ruling his empire.
A fun night time story to read with kids with hidden morals to instill good will amongst mankind.
This is also a precursor to the larger story being written. Sales of this tiny book will help fund the future, full-scale book.
Professionally printed and bound in a softcover
Made in the USA